Aug
2016
Mawaddah Among Top Ten Companies in...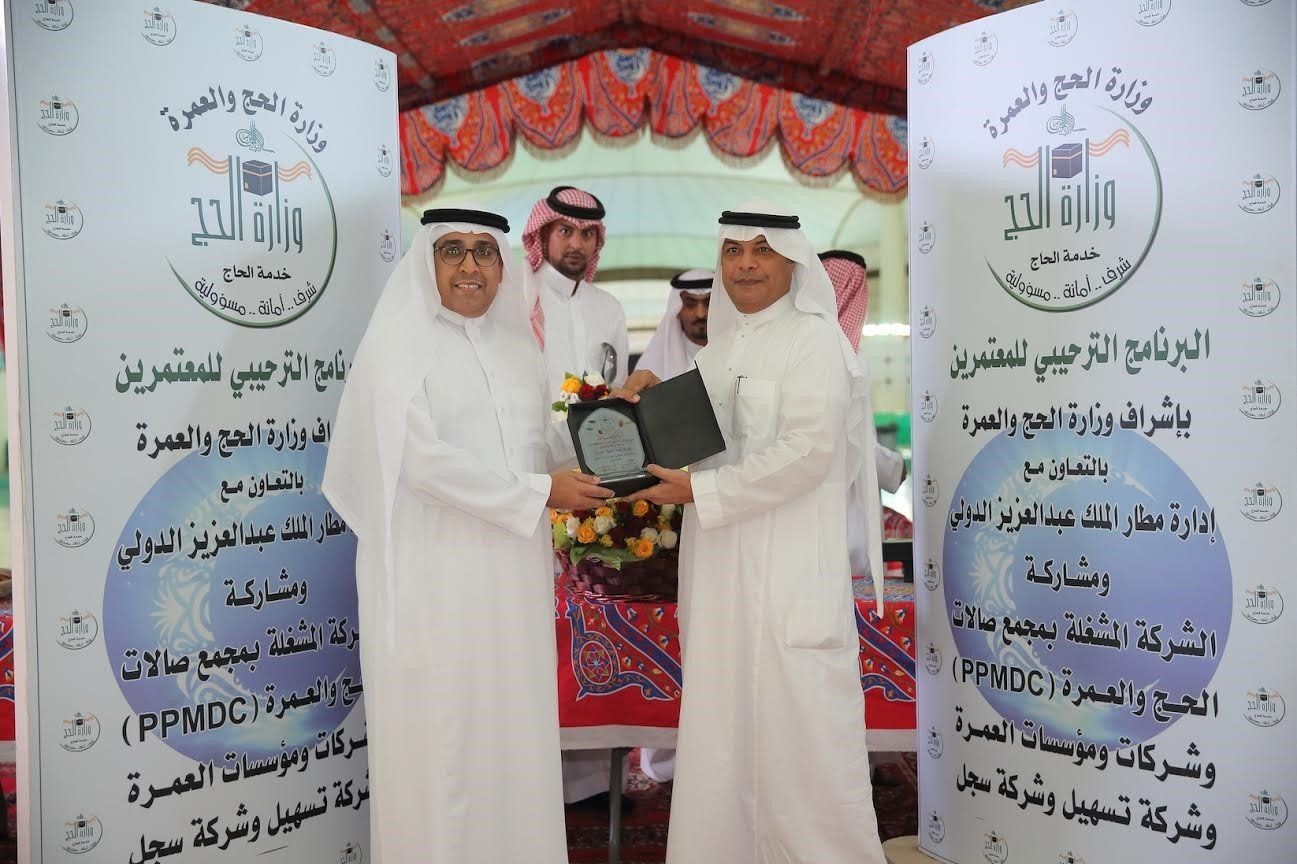 Mawaddah Among Top Ten Companies in 1437A.H
Aug 2016
Mawaddah International Group was ranked by the Ministry of Hajj as one of the top ten companies operating pilgrims services, due to its excellent performance during the year 1437 A.H.
Also, for the second year in a row, the Ministry of Hajj honored Mawaddah for its participation in the Pilgrims Welcoming Program during the holy month of Ramadan.
Mawaddah Int'l Group for Hotel & Umrah Services (Mawaddah) is a hotel operator that specializes in the provision of Hajj and Umrah services. The company has several hotels under management in both Makkah and Madinah, and works through an extensive network of travel agents and tour operators across the world. Among the services offered are issuing of Umrah travel visas, arranging air and sea travel to/from Saudi Arabia and providing in-Kingdom ground transportation.
Aug
2016
Nesma Trading Awarded Petro Rabigh...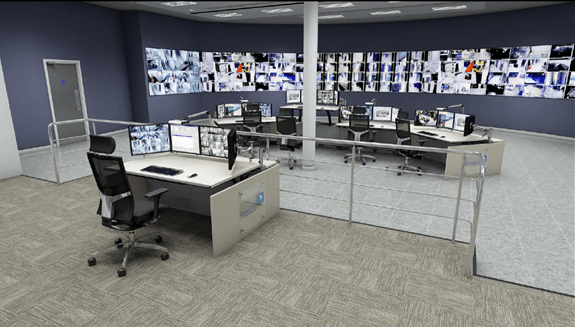 Nesma Trading Awarded Petro Rabigh Project
Aug 2016
Nesma Trading's Technical System Division was awarded a project worth SAR 134 million; Saudi Aramco and Sumitomo Chemical started the Petro Rabigh project with the aim of building integrated oil refining and petrochemical operations by way of upgrading Saudi Aramco's oil refinery and constructing a new petrochemical complex.
The project scope includes Intrusion Detection and Assessment System (IDAS) for 23 km of fence consisting of CCTV monitoring, Microwave Intrusion Detection System (MIDS), and Fiber Optic Fence Security System (FOFSS).The project also includes Long Range Detection and Assessment System (LRDAS) consisting of long range cameras (up to 10km detection and recognition) and radars, Security Access Control System (SACS) on the gates and inside the buildings including access control and IP CCTV monitoring; License Plate Recognition System (LPRS) on the gates, installation of new crash rated barrier for almost 21 km, security control center systems consisting of video wall and operators console, demolition and construction of new gates, construction of new UPS buildings, and upgrading fence lighting.
Nesma Trading was chosen after becoming an approved security systems integrator by the High Commission for Industrial Security (HCIS).
Jun
2016
NT&T Provides Innovative GSM Soluti...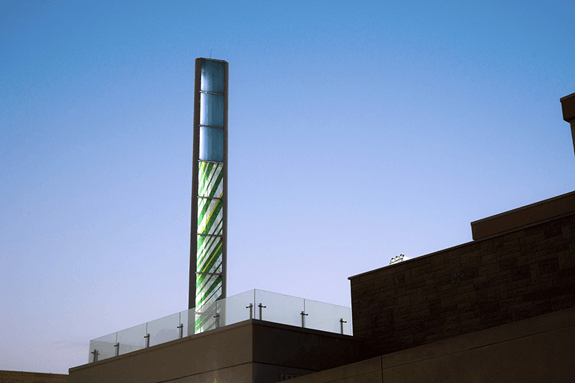 NT&T Provides Innovative GSM Solutions
Jun 2016
Nesma Telecom & Technology (NT&T) has earned a reputation as the exclusive trusted brand for camouflaged structures. These unique solutions include the Mosaic Tower, the Light Pole and the TV Hybrid solution, to name a few.
The Mosaic Tower idea came in response to the needs of a growing population with growing telecom requirements. Modern urban areas in the Kingdom needed an aesthetic solution to GSM (Global System for Mobile Communication) towers for the three main providers, STC, Zain and Mobily that fit with the urban landscape and provided functionality along with superior service. The engineers at NT&T presented the client with the solution of a single tower to be used by all three providers.
The Mosaic Tower camouflages what would normally be industrial steel and wires with an environmentally friendly, artistic monument. The tower is covered with mosaic panels that can be customized to any design, and are specially manufactured of shatterproof vitroplex polycarbonate to minimize any transmission loss. The company has installed over 40 towers to date in Riyadh and Dammam and will soon begin installing its towers in Jeddah. Future towers will have varied designs such as an hourglass shape and a traditional look with Islamic patterns and writings.
Similar to the Mosaic Tower, but designed for a single carrier, is NT&T's visually customizable Light Pole. This structure can house various types of transmission antenna (RF/MW/RRU) in order to provide better coverage and doubles as a light pole with a beautiful aesthetic design.
Another innovation that NT&T brought to the Saudi market is a hybrid fibre/analog solution provided to the Royal Commission in Jubail. This product for TV Hybrid Cable provides 100 channels going to nearly 20,000 customers and replaces the traditional dish system. The project is expected to be accomplished by the end of 2016.
Jun
2016
Nesma Renewables Group
Nesma Renewables Group
Jun 2016
Nesma Renewables Group is a new addition to the Nesma family and will be developing independent power projects (IPPs) in Saudi Arabia, the Middle East and North Africa region. These are projects usually developed for the country's main electricity producer such as the Saudi Electricity Company (SEC) in Saudi Arabia. Renewable energy is an energy produced using a natural resource that is rapidly replaced such as solar power, wind power and biomass. Nesma will be designing, constructing and operating renewable energy power plants.
Amaan Lafayette, the CEO of Nesma Renewables Group, holds an Executive Masters in Business Administration from the European School of Management and Technology in Berlin and studied Mechanical Engineering at De Montfort University in Leicester in England. He is an energy industry professional with over 17 years of experience including 15 years with the German utility EON holding roles within the UK in the Networks business, EON New Build and Technology, EON Conventional Power Generation and EON Climate and Renewables. In the Renewables field he worked in project development, research and development, infrastructure asset management and operations, innovation, new market assessment, new market entry and strategy.
Jun
2016
Nesma Security Gains ISO 9001:2015...
Nesma Security Gains ISO 9001:2015 Certification
Jun 2016
Nesma Security has passed the final external audit from SGS for ISO 9001:2015 and is now officially ISO 9001:2015 certified.
SGS is a multinational company headquartered in Switzerland which provides inspection, verification, testing and certification services. ISO 9001:2015 is a global Quality Management System that provides a framework and set of principles that ensure a common-sense approach to organizational management to consistently satisfy their customers and other stakeholders. The ISO standards will benefit Nesma Security by improving their security systems through standardized processes, increasing customer satisfaction by improving safety and quality, and allowing access to new markets through the compatibility of their products and services.
Romel Jeries, Nesma Security General Manager, commented, "I am very proud that our team made it, and I am sure this achievement will have a positive impact on our reputation and our share in the market."
Nesma Security started the ISO 9001 certification process in December 2015, and the final audit by SGS was in May 2016.
May
2016
Nesma Concrete Solutions Jeddah Fac...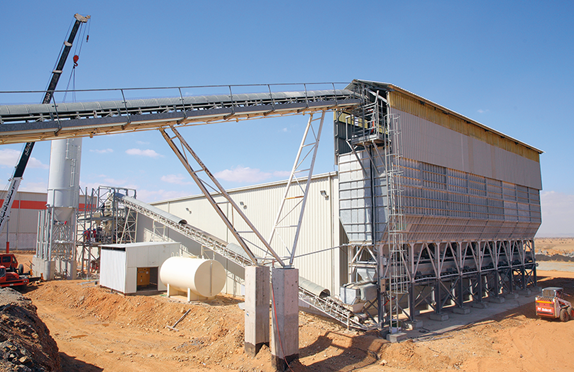 Nesma Concrete Solutions Jeddah Factory Now Operational
May 2016
Nesma Concrete Solutions (NCS), a joint venture between Nesma Holding and the Kandussi Group Austria, have announced that their factory in Usfan Jeddah is completed, commissioned and is now in full production. The company was formed to bring new unique concrete block building solutions to the construction industry in Saudi Arabia. The new factory is state of the art and uses the American manufacturing technology, Columbia CPM 50 production line.
NCS, through its partnership with Kandussi Austria, brings 50 years' experience in the production of concrete products and the development of new innovative solutions to the construction industry.
NCS spent the early part of 2016 testing all product molds and achieved excellent results during this phase. At the beginning of March 2016, NCS went into full production under the direct supervision of the highly trained and experienced technical team from Kandussi Austria.
The NCS Team are excited about the future, having already introduced their new NCS SSB range of standard blocks with an innovative interlock system that only requires mortar horizontally. The NCS SSB system significantly reduces construction time, increases accuracy, provides a high quality finish and yields above average compressive strengths.
Throughout 2016, NCS will continue to develop new solutions and implement ISO 9001 standards. Our target is to become a key player in a very competitive market by focusing on quality and continuous improvement. --End
May
2016
Nesma to Bring Alban El-Malky to Sa...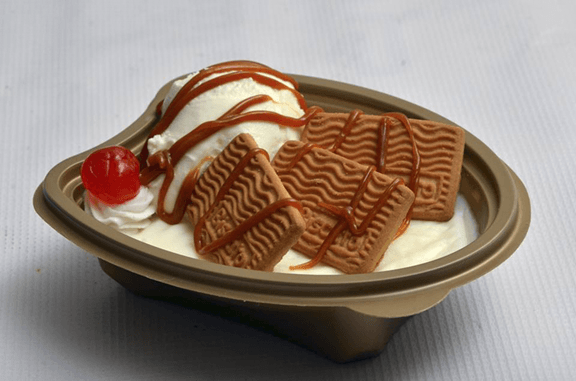 Nesma to Bring Alban El-Malky to Saudi Arabia
May 2016
A new addition to the Nesma Group arrives in June with the opening of Alban El-Malky, a restaurant featuring delicious dairy confections. The Alban El-Malky company has extensive experience as a leader in the dairy industry in Egypt dating back to 1917. El-Malky manufactures and distributes its own milk products twice daily using the latest technologies and equipment. Their current factories are located in Alexandria and Cairo.
El-Malky's reputation for high quality, excellent tasting products has led to the company's steady growth in size and reputation. The company has numerous branches in Egypt, primarily in Alexandria, Cairo and Giza. There are also two branches of El-Malky in Kuwait. Over the next two years, Nesma plans to open 25 El-Malky branches in the Kingdom.
The restaurant opening in June, in the Al Salama District of Jeddah, will feature dairy sweets such as ice cream, yogurt, milk, feteer, tarts and even warm desserts.
Apr
2016
Nesma Security to Hire 500 Employee...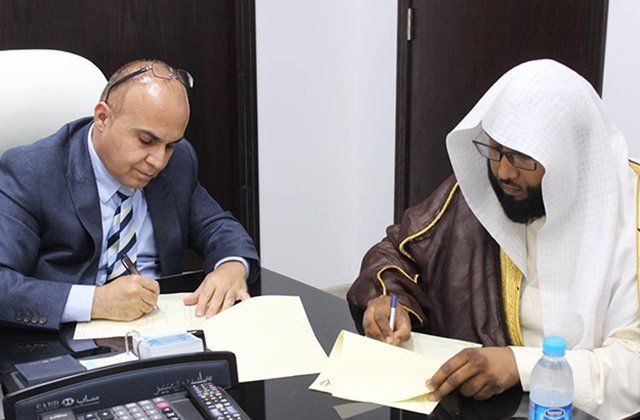 Nesma Security to Hire 500 Employees
Apr 2016
Nesma Security signed an agreement with Dammam Social Development Committee (DSDC) to hire 500 employees within one year. This agreement demonstrates Nesma Security's commitment to its community and will have a positive impact on the company's reputation in the Eastern Province. In the past, Nesma Security has had trouble attracting a sufficient number of locals for their operations; however, with this agreement the company will be able to quickly fill vacant positions while doing its part to help the community.
DSDC will be providing Nesma Security with candidates for vacant security guard positions according to the company's needs and requirements. This process will continue for a whole year with the aim of increasing the employment of Saudis in the Dammam area.
Romel Jeries, Nesma Security General Manager, expressed his excitement for the agreement, stating that "The contract is considered to be part of Nesma Security's commitment to participate in the development of Eastern Province society. We appreciate working with the "Dammam Social Development Committee" (DSDC) because they know best who is looking for a job and which families need support; so this partnership will enable us to recruit those people who most need employment."
Apr
2016
Nesma Water & Energy Celebrated its...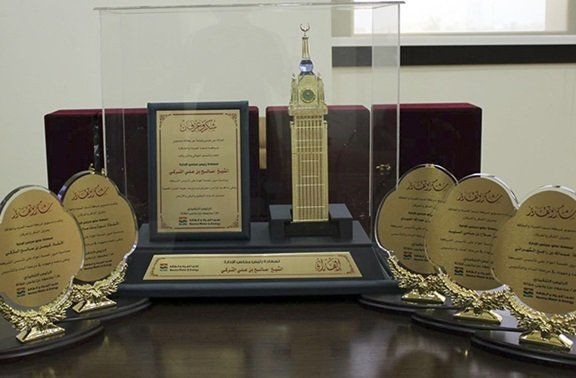 Nesma Water & Energy Celebrated its 5th Anniversary
Apr 2016
On April 11, 2016, Nesma Water & Energy (NW&E) celebrated its 5th anniversary since establishment of the company by Saleh Al-Turki, President, Nesma Holding, Mahmoud Fallatah, CEO of NW&E and Eng. Abdulaziz Gabel. The last five years was a period filled with many challenges, obstacles and critical strategic decisions. Patience, growth management and teamwork were the main factors in overcoming these circumstances and assuring today's success.
Within six weeks of inception, NW&E had secured five projects; one with the Ministry of Water & Electricity (MOWE) for operation and maintenance in the Dwadmi and Affif regions and four with the National Water Company (NWC) for replacement of 96,000 water meters in Jeddah.
In 2013, NW&E was awarded the first mega project with the NWC worth approximately SAR 511 million, a very important, strategic, rush project to enhance water resources in Riyadh. Although challenging, the project was completed successfully and was followed by a two-year operation and maintenance contract. The company is proud that it was then awarded for the Best Global Water Project during the National Water Summit in Paris in early 2014.
As a result of its phenomenal growth, Nesma Water & Energy was eligible to become a First Class Contractor by the Ministry of Municipal and Rural Affairs. In 2014, NW&E expanded its expertise into the infrastructure market by including King Abdullah Economic City in its top-notch client list and acquiring two large infrastructure projects. The Industrial Valley Phase Two and Al-Murooj Beach Community Two valued around SAR 400 million. 2015 saw the acquisition of additional contracts with MOWE and NWC as well as the acquisition of another two contracts for 26,000 water meters in Jeddah. NW&E was also awarded a project to build four water treatment plants in Riyadh, Dhurma, Hail and Al-Ahsa for the Saudi Industrial Property Authority (MODON).
NW&E celebrated its 5th anniversary during the April Board meeting headed by Sh. Saleh Al-Turki by exchanging congratulations and gifts. In addition, there was a family oriented social gathering for NW&E staff, which took place in a resort in the Obhur area.
"Today we can say that we have a distinguished company with the ability to carry out complicated projects, and we are very proud of it and proud of Engr. Mahmoud Fallatah who is carrying it from one success to the next," says Sh. Saleh.
NW&E has ambitious plans not only to continue expanding in its present market fields but also to embark on new endeavors on local, regional and national scales. This includes renewable and green energy in line with global sustainability trends, as well as Build Operate Own Transfer (BOOT) projects as part of the national privatization movement in the water and power sector.
NW&E released a movie to mark the occasion which can be viewed here (https://youtu.be/7OeABruxYcM).
Apr
2016
Nesma Airlines Becomes New ATR Airc...
Nesma Airlines Becomes New ATR Aircraft Operator in KSA
Apr 2016
Nesma Airlines recently took delivery of their two first ATR 72-600s aircraft. These aircraft will operate within Saudi Arabia, where the airline is developing regional connectivity with the support of the national government. The two aircraft delivered are leased from Dubai Aerospace Entreprise (DAE) Ltd.
Nesma Airlines and ATR also signed an 8-year Global Maintenance Agreement (GMA). Under this GMA, ATR will provide Nesma Airlines with a comprehensive technical support for their ATR 72-600 aircraft. The agreement includes a on-site spare parts inventory, access to ATR's spare part pools, and the single channel management by ATR of the maintenance, repair and overhaul of propellers, engines, landing gears, and LRUs (Line Replaceable Units). The GMA includes also a direct delivery of these equipments at the customer's premises through a tailored door-to-door service.
In addition to the availability and repair services, ATR will also handle airframe maintenance for "C" checks and calendar inspections of the aircraft. The Global Maintenance Agreement will help the airline to ease maintenance costs and tasks, while providing accurate and timely services and the expertise and knowledge from the aircraft manufacturer.
Faisal Al Turki, Chief Executive Officer of Nesma Airlines, declared: "We are honored to receive our first regional aircraft and start developing short-haul connectivity in Saudi Arabia with these versatile and efficient aircraft. The ATR 72-600s have proven their robustness and suitability for all types of regional operations worldwide, and have also become a reference in terms of comfort and leading-edge technologies".
Firoz Tarapore, Chief Executive Officer of DAE, underlined "the strong attractiveness of the newest ATR 72-600s for leasing firms. This is, by far, the preferred regional aircraft in the market. It provides us with outstanding commercial opportunities allowing to expand our customer portfolio and to optimally diversify our business, with the most modern and cost-efficient regional aircraft.
Patrick de Castelbajac, ATR's Chief Executive Officer, declared "We are pleased to welcome an operator that has ambitious plans to expand regional air connectivity across Saudi Arabia. As seen in recent months, we strongly believe in the potential of our newest and most technologically updated ATR -600s for the development and upgrade of short-haul networks in the Middle East".
Nesma Airlines, a member of Saudi Arabia's Nesma Group, is the flag carrier of both the Kingdom of Saudi Arabia and the Arabic Republic of Egypt. Nesma Airlines operates scheduled domestic flights within Saudi Arabia as well as international regional flights. Nesma Airlines is a full-service carrier, and took to the skies in June 2010.
Mar
2016
Nesma Trading Awarded Contract with...
Nesma Trading Awarded Contract with Petro Rabigh
Mar 2016
Nesma Trading's Technical System Division was awarded Petro Rabigh's Upgrade Security project worth SR134 million. Nesma Trading was chosen after becoming an approved security systems integrator by the Ministry of Interior High Commission Industrial Security (HCIS).
Saudi Aramco and Sumitomo Chemical started the Petro Rabigh Project with the aim of building integrated oil refining and petrochemical operations by way of upgrading Saudi Aramco's oil refinery and constructing a new petrochemical complex.
Nesma Trading's scope in the project covers the processes of detailed engineering, procurement, hardware and software supply, installation, testing, and commissioning of a fully integrated security solution, and comprising security related subsystems to meet HCIS requirements.
Dec
2015
Nesma Holding Sponsors Virtual Real...
Nesma Holding Sponsors Virtual Reality Lab
Dec 2015
Nesma Holding sponsored a virtual Reality Laboratory in Effat University, Jeddah. This new technology is an interactive environment for creating and conducting simulated experiments and offers the latest possibilities in teaching methods as well as promoting discovery and innovation among science students.
Nesma President, Saleh Al-Turki and Princess Loulwa Al-Faisal opened the lab along with team members and managers from both Nesma holding and Effat University.
Dec
2015
Nesma Holding Participates in the 1...
Nesma Holding Participates in the 14th FIKR Conference
Dec 2015
Under the rubric "Arab Integration: Challenges and Horizons", Nesma Holding participated in the FIKR 14th Conference in Cairo.
Nesma's participation reflects its commitment to social responsibility in support of unity and integration as well as encouraging Arab societies' prosperity and economic growth.
FIKR is a platform that fosters discussion of cultural affairs in the Arab region, with a regional and global overlook.
Nov
2015
Nesma Airlines to be Newest Nationa...
Nesma Airlines to be Newest National Carrier in KSA
Nov 2015
With approval from The General Authority of Civil Aviation (GACA), Nesma Airlines announced it will become Saudi Arabia's newest national air carrier.
Nesma Airlines will use Hail Airport as a connecting hub and utilize 12 other airports in the northern part of the Kingdom for destinations with an estimated number of 33 flights per day. The airline plans to launch by the end of first quarter of next year.
"The Company will actually start with four ATR72 aircrafts which accommodate 64 passengers each and will transport passengers between the northern part of the Kingdom to Hail. In addition, A320 Airbus aircraft will travel from Hail to the remaining destinations" Faisal Al Turki, Nesma Airlines Chairman, said.
Nesma Airlines began commercial operations in July 2010 in Egypt using a fleet of Airbus A320 aircraft. Nesma Airlines currently operates flights between Saudi Arabia and Egypt.
Nov
2015
Nesma & Partners to Build Jubail Bu...
Nesma & Partners to Build Jubail Bulk Plant Project
Nov 2015
Nesma & Partners was awarded a Lump Sum Procure and Build (LSPB) construction contract by Saudi Aramco to build a Bulk Plant in Jubail Industrial City.
When completed, the project will transport approximately 60,000 barrels per day of refined products through a truck loading facility (bulk plant) in Jubail to distribute two grades of gasoline (premium 91 and premium 95) and diesel. Additionally, it is projected to move an estimated 15,600 barrels per day methyl tertiary butyl ether (MTBE) through the ground pipeline.
Does the Jubail Bulk Plant project include? a myriad of projects such as: ten buildings with precast and cast-in-site, steel structures and pre-engineered buildings, underground and above ground utilities, site development works, process piping fabrication and erection, a truck loading facility, and 26 km of external pipelines.
Nov
2015
Nesma Training Center Signs Agreeme...
Nesma Training Center Signs Agreement with International Islamic Relief Organization
Nov 2015
Nesma Training Center in Jeddah has signed an agreement with The International Islamic Relief Organization to provide employees with relevant skills as well as arranging training courses specializing in charity. With this agreement Nesma Training Center continues to support their initiative for employability and skills development.
The agreement was signed by the Secretary General Ihsan bin Saleh Tayyib representing the International Islamic Relief Organization, and Saleh Al-Turki, President and Chairman of Nesma Holding Company. Saleh Ali Al-Turki welcomed the partnership with the Relief Organization who seeks to offer employees better skills and resources for learning. Mr. Ihsan Tayyib also welcomed this cooperation and expressed his appreciation to Saleh Ali Al-Turki, describing him as a pioneer in charitable work in the region.
He added: "We are proud to cooperate with this specialized training center," emphasizing that this agreement will have a significant impact on the implementation of various plans and programs that would develop humanitarian work.
On the other hand, Saleh Ali Al-Turki expressed that the Center is a Training Center open for all community members, for the development of the capabilities and qualifications of job seekers, or those seeking self-development. He added that the Centre has entered into cooperation agreements with several entities and authorities, such as, the Majid Society for Community Development, with the Ministry of Education, and now with the International Islamic Relief Organization.
Sep
2015
Jollibee Opens First Restaurant in...
Jollibee Opens First Restaurant in Bahrain
Sep 2015
Jollibee celebrates the opening of its first restaurant in the Kingdom of Bahrain, the island state situated in the Arabian Gulf, east of Saudi Arabia. The new establishment marks the 18th restaurant in the middle east for the fast-food chain.
Located at the G 435 - Road 1805 - Block 318, Hoora District, the new restaurant features a dining capacity of 189 seats where families and friends can bond over with delicious Jollibee treats. Hours of operation are from 7:00 a.m. to 12:00 a.m. daily.
Bahrain is currently home to approximately 160,000 Filipinos employed in various types of industries. Jollibee Al Hoora Bahrain looks forward to serving the community with the same delicious and affordable offerings and top quality service that the brand is known for around the globe.
Jollibee is the most popular fast-food chain in the Philippines with over 600 stores. Jollibee's menu includes a wide selection of food including hamburgers, fried chicken and ice cream. It is endearingly known as the McDonald's of the Philippines.
Jun
2015
Nesma Supports Tarahom
Nesma Supports Tarahom
Jun 2015
Nesma Holding was proud to join the Tarahom Committee in the opening of its new headquarter offices in Jeddah. Tarahom, meaning "Compassion," is a national organization for the care and welfare of prisoners and their families. Nesma Holding President Saleh Al-Turki is the Chairman of the Tarahom Committee in the Makkah Region.
The objectives of Tarahom are to aid the families of inmates to overcome the challenges they face while their family members are in prison; to help released prisoners to re-integrate as good members of society; to advise on the disciplining, rehabilitation and assistance of inmates in correctional institutions and prisons; and finally to improve the environment in correctional institutions and prisons, and propose appropriate alternatives.
Sh. Saleh Al-Turki invited distinguished government members to attend the opening ceremony, including His Excellency the Minister of Social Affairs, the General Manager of Prisons in Saudi Arabia, and the General Manager of Social Affairs. Committee members and Nesma managers were also invited to attend. During the event, Nesma signed a Memorandum of Understanding with Tarahom to provide the organization with financial, building, and training support.
It is worth noting that the new Tarahom headquarters were first occupied by Nesma Holding from the 1980s until 2001, when they served as Nesma's headquarters. The building was then leased to Namma Cargo until 2013.
May
2015
Nesma and Keolis sign a Memorandum...
Nesma and Keolis sign a Memorandum of Understanding
May 2015
The two companies will jointly bid in order to provide competitive solutions to Public Transport Projects within the Kingdom of Saudi Arabia.
Nesma and the French public transport operator Keolis signed a Memorandum of Understanding in Jeddah on Sunday, May 10th 2015, allowing the two companies to form a strategic alliance committed to developing new public transport systems within the Kingdom of Saudi Arabia.
Keolis is an international leader in passenger transport, operating all modes of transport across four continents. The company is supported by two long-term shareholders; the French National Railways Corporation (SNCF), which holds a 70% share, and the Canadian institutional fund manager (CDPQ) which has a 30% share.
Faisal Al Turki, Vice President of Nesma Holding stated: "I am pleased to announce this in-kingdom partnership between Keolis and Nesma. Together, we bring best in-class global expertise, combined with strong local knowledge and support, across the spectrum of public transport operations. I look forward to the opportunity to work with the various public transport authorities around the Kingdom on their ambitious and unprecedented programs."
Karim Chaiblaine, CEO of Keolis in Middle East, said: "Keolis is committed to developing public transport systems within the Kingdom of Saudi Arabia, with Nesma complementing the Middle East Teams now located in Jeddah and Riyadh. Nesma and Keolis will leverage on their joint resources and expertise, abiding by the highest international standards.
"We are honoured to enter into a partnership with such a leading company as Nesma, who share our values to safety and customer focus, and we are determined to provide world-class services to the residents of the Kingdom of Saudi Arabia. This is the first step in a long-standing and successful relationship.
Apr
2015
Successful Conclusion to 12th Annua...
Successful Conclusion to 12th Annual Jeddah Marathon
Apr 2015
Nesma Holding has announced the successful conclusion of the 12th annual Jeddah Marathon, in which it participated as a "dimond sponsor" of the event. The marathon was held earlier today, Apr. 21, 2015, under the patronage of His Royal Highness Prince Mishaal bin Majed, Governor of Jeddah.
The marathon is organized by the Al Birr Charitable Society in Jeddah, with thousands of participants taking part every year. In addition to promoting a healthy lifestyle for all, the Society uses the proceeds from the event to fund its various community programs.